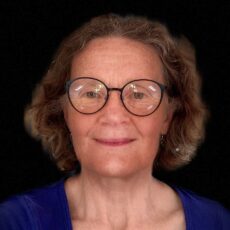 I am an experienced and knowledgeable yoga teacher and have been fully absorbed in the study and practice of yoga for more than 20 years. I teach students of all levels, and especially love to gently guide those new to yoga sharing with them the practice of yoga enabling them to improve the quality of their lives.

I care deeply about each and every student endeavouring to encourage and inspire everyone in their yoga practice. My yoga classes are alignment based taught with clarity, precision and a sprinkling of humour and joy.
I am trained in a variety of approaches to yoga practices, have been deeply influenced by the non-dual teachings of Darren Rhodes, Richard Miller PhD. and Kathleen Knipp, along with the texts of Kashmir Shaivism and the iRest© teacher curriculum.
I am a 500 hour Yoga Alliance accredited yoga teacher. I am also a trained iRest Yoga Nidra Teacher . Possibly the only qualified iRest teacher in the North of Ireland . iRest is an advanced meditation practice that may be taught to anyone . It is a body centred, guided meditation practice for self-regulation and care. Benefits include Decreases Hyper-vigilence – Increases Restful Sleep- Decreases Avoidance- Increases Self- Regulation – Decreases Chronic Pain – Increases Resilience- Decreases PTSD symptoms- Increases Self-Efficacy.
In partnership with my friend and colleague Christine Stewart (Studio Eleven Boyle ) we own and run The Catamatkara Yoga Teacher Training School and offer a Yoga Alliance accredited 200 hour foundational yoga teacher training each year starting in January, based here in Omagh and in Boyle in the ROI.
This 200 hour teacher training also includes a 40 hour retreat on the beautiful island of Inishbofin on the West coast of Ireland.
I teach live and online yoga and meditation classes in my beautiful purpose built yoga studio The Bamboo Loft situated just 2.5 miles from Omagh.
In my free times I roam far and wide over the mountains of Northern Ireland with my beloved dogs. During the summer months you will find me on rowing expeditions to remote places around the island of Ireland in a traditional skin boat called a Curragh, or in my sea kayak. And joy! oh joy! I recently became a grandmother in Feb 2022.